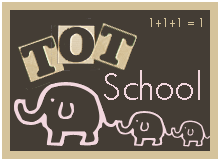 I know it's been a while since our last post. I have Trey and Lindsay on the same schedule as the public school that Addison attends, so we were off for 2 weeks. Last week was our first week back to school, and I'd love to say my lack of posting was due to my unwillingness to step away from the school room for even a moment so I could blog. But in all actuality, I was just plain tired. I used my 2 weeks off wisely and got caught up on the laundry monster, and tackled the kids' closets and dresser drawers. When 6:30am Monday morning rolled around, it was all I could do to get in the mood for school. It's usually not that difficult, but then again, I've never had a 2 week vacation before either! Ha!
Anyway, here's what we did last week:
Theme: Trains
Shape: Rectangle
Letter: "T"
We read "The Little Engine That Could," and discussed the moral and theme. I have to say that I was a little more than appalled at how difficult it was to find this book in stores. I searched over 3 bookstores to find a copy, and ended up purchasing the very last copy that Books a Million had in stock.


Letter "T" worksheets: Trace and Copy sheets and one where she had to find and circle all the items that started with the letter "T". She did amazing as usual!
Lindsay's "T"s!
We also did another variation of the Name Recognition game. She seems to really like this game, so I made one that would coordinate with our theme this week.
In addition, we also did the following:
Learning Centers:
Language: Alphabet Slap Jack - We used Alphabet Flash Cards to play the game Slap Jack. I told her we were looking for the letter "T," and to slap the deck when I laid the letter "T" down. She liked this game and we had lots of laughs!!
Pre-Math: Box Car Number Flash Cards - (pretty much the same pattern as the Name Recognition Game above, only with the numbers 1 - 10.)
More Pre-Math: AB pattered "Trains". I used more of my scrapbooking squares in two colors only and showed her how to make an AB pattern "train." This was a new skill for her, but she had fun with it. I kept the squares in a little ziploc baggie for her, and she found herself going back to this little game all day.
Fine Motor: Scissor Skills - I made several different types of lines (zig-zag, curvy, etc) on a piece of construction paper. I put train stickers on the ends and told her to cut along the "train tracks" to catch up to the engine.
Gross Motor: Human Train (we chugged and chugged all over our house...I'm STILL tired!!); we also played Train Track Hopscotch outside. I used sidewalk chalk to draw a really easy "hopscotch" train track on the drive way (it was 72 degrees that day). It was a challenge fore her because she'd never played hopscotch before, but she quickly got the hang of it.
Songs: Down by the Station, I've Been Working on the Railroad.
Train Fingerplay: (works on "forward" and "backward" skills)
This is a choo-choo train(Bend elbows)
Puffing down the track(Move arms forward)
Now it's going forward(Push arms forward)
Now it's going back(Push arms back)
Now the bell is ringing(Pretend to ring bell)
Now the whistle blows(Hold fist near mouth and pretend to blow)
What a lot of noise it makes...
Everywhere it goes.(Cover ears with hands)
For more Tot School ideas, go check out Carisa's blog at 1+1+1=1. Have a great week guys (or what's left of it)!!