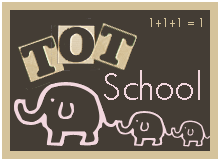 If you read my post, New Preschool Curriculum for Lindsay, you already know that I bought a new Preschool Curriculum for Lindsay. I bought it from Mary Robinson at http://www.preschoolplanner.com/. So far I really like it. Some of the ideas listed below are my own, some are Mary's. As I previously posted, I do not feel comfortable sharing the details of her ideas – even if I've tweaked them a little. So if you have questions, please refer to Mary's website or her blog at Preschool Planner 101. I like it because it focuses on weekly themes, which works for us. And since I bought the ebook, I receive periodic emails from her with even more ideas. I just recently found her blog, and noted there were a lot of free items, so you might want to check that out first.

My teenage step-daughter, Tracy was on Spring Break this week and she came down on Tuedsay to spend the week with us. So we didn't get a whole lot done because we like to spend as much time with her as we can because we just don't get to see her as much as we'd like. She's a busy, busy teenager living with her mom about 200 miles away. :( So, I'm sure you'll understand why Tot School was a little sparse this week. But here's a little bit of what we did earlier in the week and this weekend.

Theme: Teddy Bears

We didn't focus on a particular letter, shape, or color this past week. Lindsay has already mastered all of her shapes and colors, and I wanted to focus more on the alphabet as a whole as opposed to one specific letter this week.

Book Focus: Goldilocks and the Three Bears

We did a Teddy Bear Show and Tell. Lindsay brought several of her favorite bears to "Floor Time." We charted them and afterwards arranged the bears on the floor according to size. As an afterthought, I also tried to show her how to arrange them in alphabetical order by their names. I didn't think ahead or I would have charted them in alphabetical order to help her visually, but there's always next time I guess! I knew that skill was going to be difficult for her – she's 3 and doesn't have the entire alphabet down yet. She still skips the letter N and still can recognize a few of them when I present them out of order.

We also did a Teddy Bear Parade…we walked all over the house and let the bears wave to the parade-goers (the non-teddy-bear-stuffed-animals, dolls). She wanted to throw candy, but mommy had to veto that one!


We took to the internet and researched different types of bears and where they live in the world. I found this website very helpful. http://kids.poisson.org.uk/bears/types.htm. It listed the 8 different types of bears, photos of them in their environments, and a map of where they live. We talked about what different bears eat, and noted how some bears like cold weather and other bears like hot weather. I asked her to tell me what kind of weather each one of her stuffed bears liked. I was glad to see that she had a very diverse group of bears!

Addison helped Lindsay with a Puppet Show of Goldilocks and the Three Bears. Goldilocks is a brunette in our house…lol. I was blown away with the thought and imagination that they put into this puppet show. They're selling tickets for the "afternoon matinee" later on today. I wonder if they'll give me a discount!



Pay no attention to the little grimey fingerprints on the TV behind them!
I ALWAYS forget those during clean-up!!

Music: We learned a new song called Teddy Bear, Teddy Bear by Jack Hartmann (this is in Mary's Ebook - I know this isn't a top secret song, because I used to do this with my preschoolers years ago, so I'm sharing it). I think it can be adapted to fit almost any theme. :)

Lyrics:
Teddy bear, teddy bear - turn around,
Teddy bear, teddy bear - touch the ground
Teddy bear, teddy bear - shake your hips,
Teddy bear, teddy bear - blow a kiss

Teddy bear, teddy bear - jump up high,
Teddy bear, teddy bear - see me smile
Teddy bear, teddy bear - give a hug,
Teddy bear, teddy bear - lots of love

Oh la, la, la, la, la love my teddy bear
This has nothing to do with Tot School, but I also took the kids outside yesterday morning (it was freezing) to get some pictures of them all together! Here are a couple of my favorites!


Tracy and Lindsay at a little park in Downtown Texarkana, AR.


All four of my kiddos!!
Lindsay, Tracy, Trey and Addison
For more Tot Reports from other moms, visit Carisa's blog at 1+1+1=1!